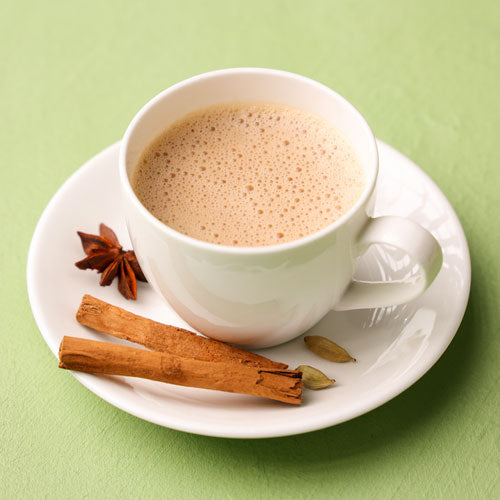 Sale price
₹ 150.00
Regular price
₹ 180.00
Tax included.
26 people are viewing this right now
Free Shipping : On all orders over ₹500
Masala Tea - 200g
Sale price
₹ 150.00
Regular price
₹ 180.00
Product description
Return policy
Quantity: 200g
Ingredients: Tea Dust with natural Flavours of Cardamom, Tulasi, Cinnamon, Clove, Nutmeg, Pepper and Ginger.
Masala Tea is a unique blend of informed spices, including cardamom, Tulasi, cinnamon, clove, nutmeg, pepper & ginger. Its indulgent and smooth taste pairs deliciously with natural tea dust, for a tea you'll crave. Enjoy the perfect cup of Masala Tea every time.
"Our Apologies, Perishable Delights Are Exempt from Returns"

We deeply regret that, for the following compelling reasons, we cannot accept returns for our exquisite perishable food products:

Personal Palate Variations: In light of the vast spectrum of individual taste preferences and culinary likes and dislikes, we, regrettably, cannot provide refunds or replacements for products that might not align perfectly with your personal palate.

Nature's Freshness: Our products are crafted without the use of preservatives, emphasizing their pristine, natural qualities. Consequently, their shelf life may be shorter compared to mass-market alternatives, making it unfeasible for us to accommodate returns or exchanges.

We appreciate your understanding as we continue to uphold the commitment to delivering authentic, fresh, and high-quality culinary experiences.